Old Ghost Voices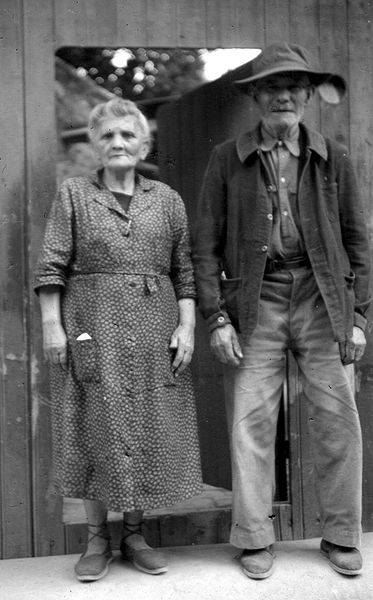 Living off old Ghost Voices…
Got me headed the wrong direction using the same ol' choices.
Choices filled with practical, scripted phrases…time and time again…
Yet, Where was: "Ride the Wild Horse Before You, Go Ahead And Ride the Wild Wind"!
Did these voices ever truly live from everything they ever said and did?
Why not encourage from every word of your mouth to the very heart of a young kid?
How did you live, old voice inside my head…What held you back?
Should I live as you…So practically…while leaving dreams to die hanging on an ol' hat rack.
There was work to be done…and kids to raise…
Plants to Harvest…Sunday mornings to Preach and Praise.
Money to hold onto…Courses to learn…
Discipline to discover…Youth to burn !
But when did you say, Old Voice: "Go See the World While You Can!"
When were these words spoken to the Very Heart of a Young Man ?
What you may do in your life…is as individual…as each flake of snow…
"Go…Do What You Were Made To Do In Your Lifetime…Go!"
What did you know of which way my own Path should be…?
Open the Door…and set forth encouraging words…to help me along my jour-ney.
The way is not clear for anyone…
Don't hold me back with words of what I should'a done.
My first thoughts in life…should be of what I can do from talents that are unique to me…
I should be trained in their ways…to become all I was naturally intended to be.
Not that your words of wisdom were not intended as something good…
Just let me be free to follow my path…as you wish that your old voices in your head would !
"Old Voice, Old Voice," Handed down for so many generations…
Leave me now…And never come back to me with words…unless they are words of "Congratulations" !
"Old Voice"…your time has come and went…
You alone are to judge…How best your life was spent.
But don't hold me back for another minute more…
You have no idea of what all my life has in store.
It is good to pass down wisdom…good to have some kind'a plan…
But all the rest…is completely out'ta your hand !
"Old Voice"…Thank you for taking the time to care…
"Old Voice"…Leave me to walk the voice I choose…For it is not something that we both share.
"Sure"…I appreciate you advising me…the VERY best you can…Yet you always have concern in your voice…
"Quiet Now!"…I must choose my own direction in life…Far from what you would'a called a VERY "practical" choice.
© 2011 ManlyPoetryMan (Originally)
Keep an eye on Steve Walters' author page for more great works.
https://www.creativeexiles.com/author/stevew/
You can also find works by Steve Walters who uses the pen name of  ManlyPoetryMan on HubPages.
https://hubpages.com/@manlypoetryman
https://hubpages.com/@me-steve-walters
Or at:  Home | Manly Poetry Man
Latest posts by Steve Walters
(see all)