Corvidae Corvus, Dead Birds Everywhere
corvidae corvus
Important Author's Note
STOP!!!! This story will make no sense unless you follow this link to John Hansen's story first,  Dead Birds Everywhere.  We teamed up to write a flash fiction story.  John started off with a compelling story for a  few hundred words, and it was a lot of fun on my part to pick up in the middle and carry it on.
Corvidae Corvus, Dead Birds Everywhere:  Part Two
Flash Fiction
543 Words
Kyle didn't move, not wanting to invite another clubbing. The figure drifted out of his sight, and he could hear a shovel scraping on concrete. After a couple of minutes, there was silence.
"What did you do with the feathers?" Kyle jumped. The voice was guttural this time, the words short and sharp, spoken directly into his ear.
"I—I have no idea—what you're talking about," answered Kyle.
"You killed them all, then wrote that message on the door in their own blood. Stripped them of their feathers and left the carcasses scattered across the floor." The wind blew outside, and the morning sunlight dimmed. "What did you do with the feathers?"
"I told you I don't know what you're talking about. I heard the sound of birds flying, but then you slammed me in the forehead, and I blacked out."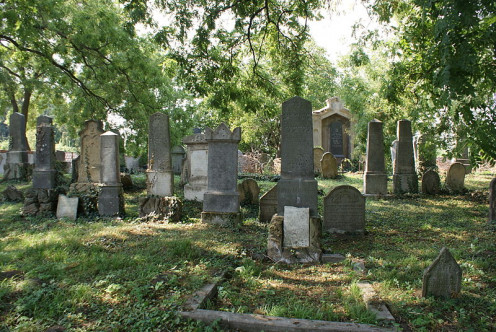 Kyle thought back to what must have been the previous night. He had been visiting his mother's grave in the old cemetery on the edge of town. It had gotten dark, and he was making his way through the shadows of gnarled cedars. The musical sound of thousands of wings engulfed him just prior to the strike to his head.
"Hmm? I did not hit you. The Black One must have done this. Then the corvidae corvus brought you to our home."
"Are you telling me that birds carried me here?
"Hmm, yes, my friends were,….resourceful."
"And who the hell is The Black One?"
"Hmm, I will say only this. He is from the cemetery, and he is altogether evil. After the corvidae corvus brought you here, he must have followed, killed my birds and left you for dead. He took their feathers so that I could not resurrect them. The Black One hates the corvidae corvus for they had something to do with his death as a human. I found you lying over there, naked, covered with their naked corpses. Then I tied you up, thinking you had done the terrible deed."
"I'm not the person who killed your birds, so will you please untie me?"
"Hmm, no, you'll run away and tell others about me. You must stay."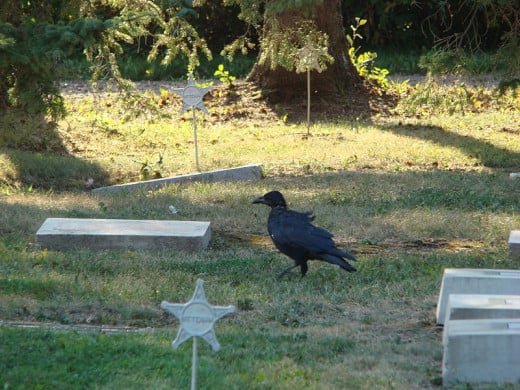 The figure moved into Kyle's vision, the hem of a black robe dragging across the floor. A hood shrouded his head, except for the long, beak-like nose, and Kyle knew then what corvidae corvus meant. They were crows.
The figure turned toward Kyle and held out a single black feather which he let fall and gently blew, so that it drifted to Kyle's bare leg.
"Go now, and raise for me another force of corvidae corvus.
Kyle, opened his mouth to object, but only succeeded in emitting a short, caw. Then he flew through the small, solitary window high on the eastern wall.
Latest posts by Chris Mills
(see all)